Dulux Colour Forecast
Do you love colour as much as we do? Well if you do, get ready for some deliciousness coming your way. Dulux have released their colour forecasting for 2017 and it is gorgeous to say the least. There are 4 different trends, detailed below – we love every one SO much – so much inspiration!
Sentience
"Move away from smooth, cold surfaces and surround yourself with warm colours, flesh tones and vegetal hues. Re-discover colours that are soothing and restorative, relaxing and tonal, but not dull." Deluxe, Antodote: A Colour Cure, Dulux Colour Forecast 2017.
Chroma
"This style is highly chromatic and filled with bold schemes in saturated colour. Peach, melon, yellow, teal and blue form graphic elements dominating the forms that make up interiors." Deluxe, Antodote: A Colour Cure, Dulux Colour Forecast 2017
Entwine
"This interior style is eclectic and combines many references to varying and global cultures with modern pieces featuring weave and rich colour inspired by landscapes from South America to the middle east. Rich colours such as red, burgundy, brown and oranges are brought together with the zest of bright yellow and blue to form unexpected combinations and diversify the look of a modern interior".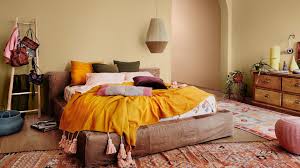 Construct
"Pared back beauty comes from a rawness found in architectural angles and the use of industrial materials such as concrete, steel and galvanised finishes. These elements combine with subtle, more total colour palettes that can create the illusion of depth and accentuate interior details. An atmospheric palette of blues and greys; warmth is found through metallic accents in platinum, copper and rust."